2018 is over.
2019 is here.
Honestly, where did the time go? It seems like just yesterday we were conversing about the 2016 IMPLAN Data Release Notes, discovering why robots aren't actually killing jobs, and surviving the hurricanes by exploring the history of hurricanes in North Carolina.
Seriously, it has been a year to remember here at IMPLAN. These past 12 months we experienced growth internally and externally and found inspiration in every direction we looked. In that time we have also published more than 30 articles on our site, with a few standing apart from the others.
Which blogs stood apart from the others? The ones people felt inspired and intrigued by the most? Here are the 5 most popular blog posts of 2018 on the IMPLAN Blog: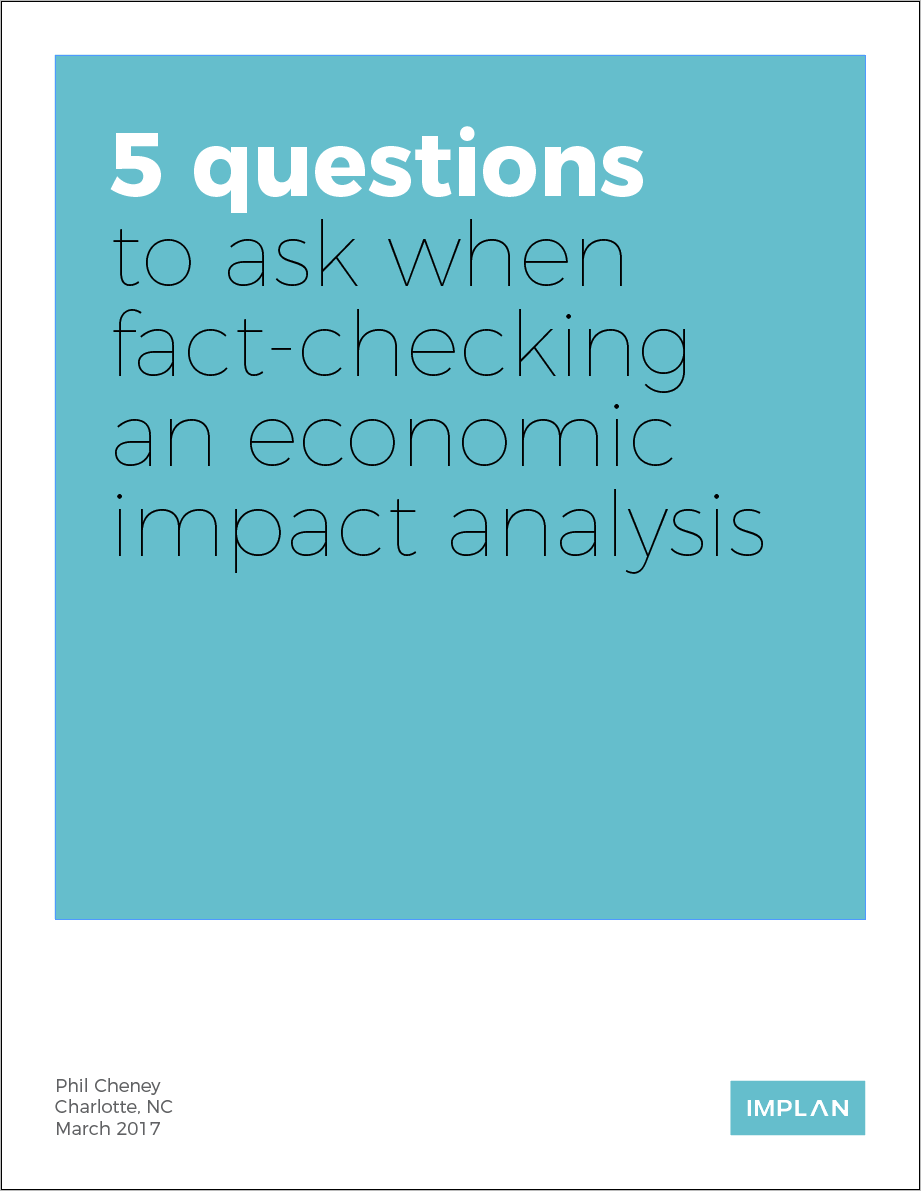 Many state, county, and city offices rely on a staff economist or economic modeling software to gauge the costs and benefits of tax incentive programs and the economic contributions of industries within their climes. If a study seems spurious to you, ask your local government offices about the study. Download "5 Questions to Ask When Fact-Checking an Economic Impact Analysis" to learn more.
And there you have it, those were our 5 most popular blogs in 2018!
As we say goodbye to 2018, we want to start our 2019 by thanking you, our customers and readers. Everything we do starts and ends with you and your passion for economic impact analysis. Cheers to a new year filled with economic data!