As more and more people recognize the importance of protecting our planet, renewable energies like solar energy are taking center stage, transforming our environment as well as our economies.
According to Deloitte's 2022 Renewable Industry Outlook, solar photovoltaic systems have recently become one of the most cost-effective energy resources available. That report predicted that the solar industry is gearing up to boost efforts to explore new configurations and business models. Meanwhile, community solar projects are reaching new markets in the United States.
During this transformative time for renewable energy, IMPLAN makes it possible to study how the growing solar energy industry impacts your economy. For example, you can gain insights into the number of jobs a new solar farm might bring to your community or you could analyze the total economic impact of constructing a new solar energy facility. In today's blog, we're rounding up a variety of resources that can help you make a plan for your analysis.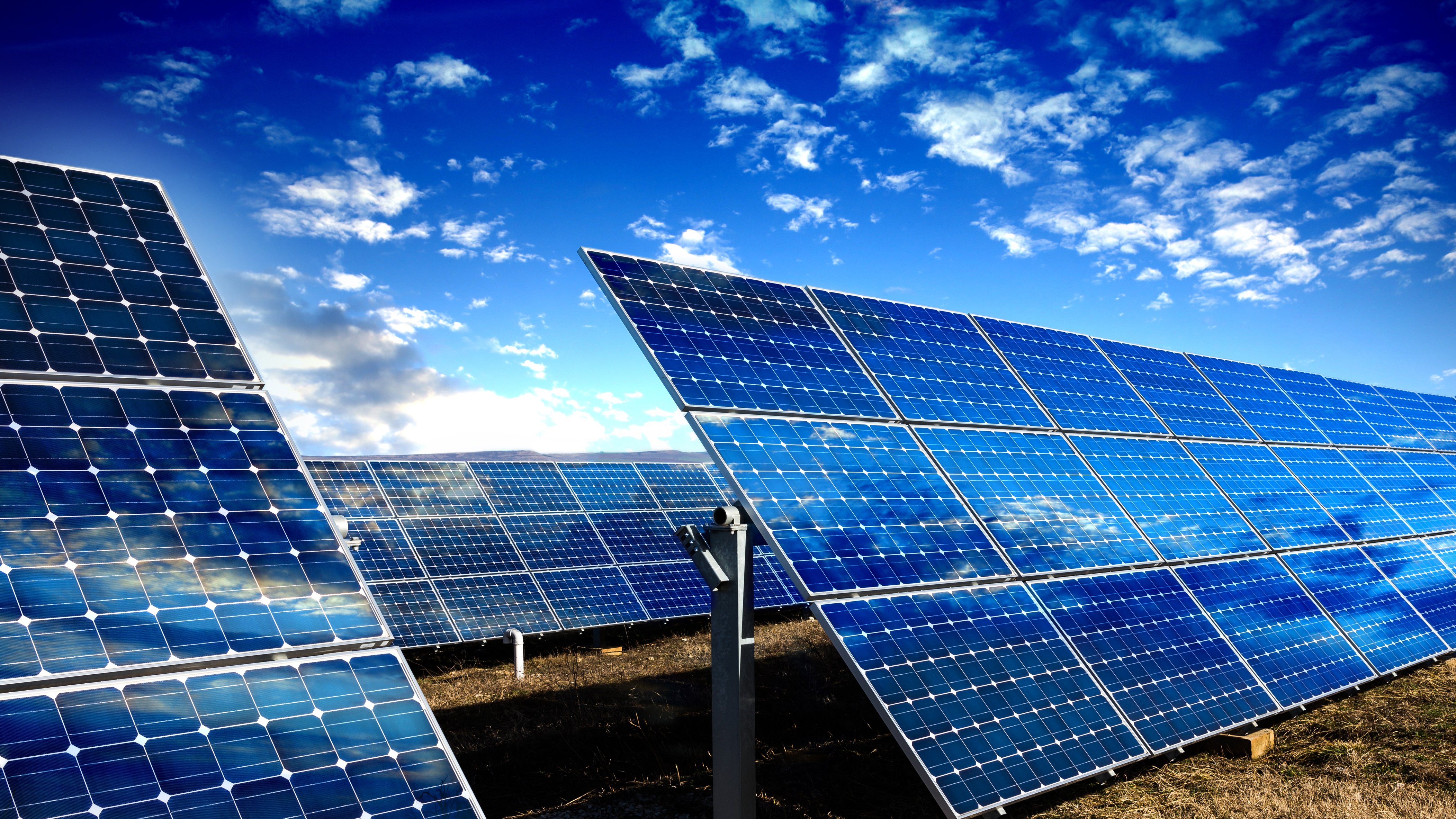 Reports Using IMPLAN
Check out these examples of how others are using IMPLAN to research the economic impact of solar energy projects.
Mount Morris Agrivoltaic Study: The town of Mount Morris, New York commissioned this study to take a look at the proposed Morris Ridge Solar Energy project, which would use land traditionally devoted to agriculture. This research "answer(s) questions about the nascent solar-agricultural industry, assess(es) opportunities to attract farmers to the EDF Renewables Morris Ridge Solar Energy Center, and identif(ies) viable markets for solar-raised products."
Measuring the Economic Impacts of Utility-Scale Solar in Ohio: This study conducted by Ohio University on behalf of the Utility Scale Solar Energy Coalition of Ohio examines how three distinct deployment scenarios for utility-scale solar in Ohio would impact tax revenue, workforce, and other factors.
IMPLAN Support Articles
These articles from the IMPLAN support site provide insight about how you can use our software to find the answers to your questions about the economic impact of a solar energy project.
Solar Farms Construction and Operations: This support article breaks down what you need to consider when modeling the construction and/or operation of solar farms with IMPLAN. It explores several methods for each of these types of studies and looks at what data you'll need to be able to input into the software (such as the cost of each item that is purchased as well as the total payroll for the project) in order to get the most reliable results.
Net Analysis: Switching to Solar Energy: New solar energy projects don't happen in a vacuum. This article dives into how net analysis helps you ensure that you're taking the bigger picture into consideration. For example, if a solar farm is replacing a fossil fuel facility, your study will need to take into account not only the jobs that are created by the new activity, but also the jobs that are lost as they're being replaced with more environmentally friendly work.
Other Resources
Estimating the Economic Benefits of Energy Efficiency and Renewable Energy: According to the U.S. Environmental Protection Agency (EPA), this chapter of Quantifying the Multiple Benefits of Energy Efficiency and Renewable Energy: A Guide for State and Local Governments provides policy makers and analysts with information about a range of methods they can use to estimate the economic benefits of energy efficiency and renewable energy.
Learn More Today
We hope this resource roundup has helped you better understand the ins and outs of using IMPLAN to study the economic impact of the solar energy industry! If you would like to discuss the specifics of your project and learn more about how IMPLAN can help you achieve your goals, our team is here to help. Contact us today at (800) 507-9426 or book a demo using the form below.