The explosion of social media is a gold mine, especially for Economic Development Corporation's (EDCs).
Why, you ask?
Every Economic Development Corporation knows that their communities' stories and needs are unique from one another. Social media blows the doors wide open for each EDC to reach those within and beyond their communities. This gives each the ability to connect and engage directly with their community in a two-way relationship. The best part of social media is that this two-way relationship allows customization in the way you tell your unique story and also the manner in which you choose to communicate to one another in your relationship.
If you're like us, there's nothing more impactful than seeing the power of social media in action from EDCs themselves. Here are our Top 5 EDC social media accounts: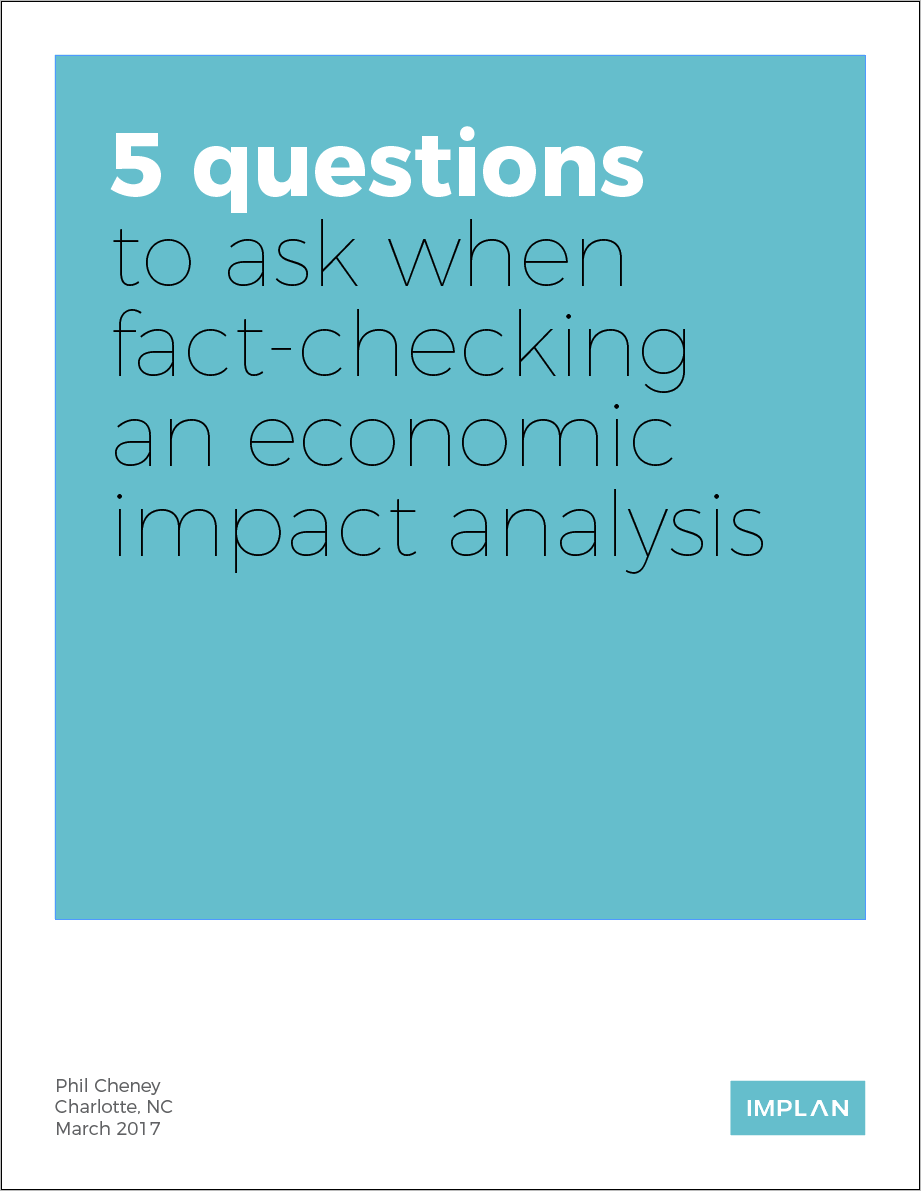 Many state, county, and city offices rely on a staff economist or economic modeling software to gauge the costs and benefits of tax incentive programs and the economic contributions of industries within their climes. If a study seems spurious to you, ask your local government offices about the study. Download "5 Questions to Ask When Fact-Checking an Economic Impact Analysis" to learn more.
JobsOhio is a private nonprofit economic development organization that helps businesses relocate, expand, and prosper in Ohio. JobsOhio's social media makes us want to #MakeOhioHome. We're serious. They do an incredible job of providing information that is not only valuable and useful to their audience, but also visually branded and cohesive.
Bonus Tip: Hashtags can help build your brand, categorize your content, and increase your social presence by making your content visible to anyone interested in your hashtags. The possibilities are limitless—and that's an #IMPLANfact.
The International Development Council (IEDC) is a non-profit membership organization serving economic developers. They use their social media platform to promote change, congratulate individual EDC's accomplishments, and provide value with exclusive resources. IEDC provides tips on how to stand out in the EDC industry. Tips and promotions are presented in many different channels such as webinars, training classes, pictures, and reshares. IEDCs greatest strength is their ability to facilitate a community on social media within their industry.
Bonus Tip: Share content from your blog and website with captivating captions. It's imperative that your captions, in 1-2 sentences, inform your audience what your content is about and the value they will gain from reading further. Also don't forget to tag relevant people and add hashtags to your captions to expand the visibility of your post on social media.


Enterprise Florida, Inc. is a partnership between Florida's business and government leaders that is the principle economic development organization for Florida. Enterprise Florida, Inc. is an all-star at not only producing content, but also resharing content. They take the extra step within their reshared content by enriching what they find with captions, tags of key people, businesses, or topics pertaining to the post.
Bonus Tip: Re-share content generated by people in your community. This is an amazing way to provide valuable information to your audience while also making them feel heard and valued.
The Youngstown/Warren Regional Chamber provides economic development, advocacy, and business services to promote the growth of their members and the Mahoning Valley. Their social media does an excellent job of representing just that with original pictures. These pictures showcase the real people they are representing and live events they host within it.
Bonus Tip: Share pictures that are personal to your community and mission. Nothing shows the importance of your EDCs mission more than the people who are directly impacted from your work. Your community is unique and inspiring. Embrace them, tell their story, share your why.
The Los Angeles County Economic Development Corporation (LAEDC) is an EDC that is on a mission to collectively make a difference. When it comes to their social media, we could all collectively agree that they absolutely make a positive difference to those within their community. LAEDC aces their social media by fostering their community through events, informative blogs, and research that is shared on social media with branded social media graphics.
Bonus Tip: Use eye-catching graphics to promote your blog content, community updates, and any upcoming events you may be hosting. Grabbing your audience's attention is half the battle, so setting your content up for success from the start is crucial.
Wrapping It Up
Branching out from the physical communities to the online community has brought tons of awareness and visibility for the economic development community. The quest for community growth is both an ongoing and complex mission. Building your social community can also seem like just as daunting of a task. However, by leveraging some of the online community leader's tactics and applying some of these bonus tips on your own, you too can create a platform that highlights your thriving local economy, and pave the way for future partnerships and economic growth!